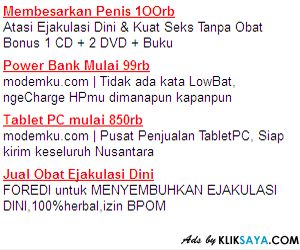 Proton is a car brand that was a bit strange in the ears of Indonesian society. Indonesian consumers are more familiar with the cars made ​​in Japan or European countries although Proton cars are from countries Malaysia, Indonesia neighbor.
Proton production
Many manufactures Proton sedan that visually has a luxurious feel, for example Proton MPV bertype Exora, such as KIA Carnival. There are several series Proton marketed in Indonesia, namely the Proton Savvy, Proton Gen-2, Proton Persona Elegance, and Proton Exora. Late 2010, Proton make a breakthrough by providing special pricing for consumers new proton car. However, the Indonesian market seems less enthusiastic about the cars made in this neighboring country.
Price Proton
Proton somewhat bold in fixing the selling price. Prices are posted something like Japanese cars that are ingrained in the minds of consumers in Indonesia. The downside is that Proton is not a lot of agents in Indonesia. From here, consumers have been reluctant to start because it can be assumed that if his agent a little, definitely too hard to serve the center. In addition, proton selling price is also very saggy. That said, the selling price of the protons used to down 40 percent.
Proton's existing series, one of which is the Proton Savvy. Car sedans or mini-mini this car pegged Rp114.000.000, 00 for the manual transmission type and Rp124.000.000, 00 for type automatic transmission. Meanwhile, the selling price of the scar is only about Rp80.000.000, 00. Proton Savvy carries the engine with a capacity of 1200 cc, D4F cylinder with 16 valves. Its engine has a power of 74 horsepower (hp).
More About Savvy
Savvy has two transmission options, ie manual or automatic with 5 speed. For added convenience in driving a Savvy, Clarion mounted single disc with 4 speaker system. To monitor any road congestion, has provided radio. Body Savvy Galvanize made ​​of steel plate 0.9 mm thick type L3.
Do not be afraid wallet fast depleting due to consumption of only 1 liter of gasoline Savvy for 16km in the city. If you are taking out of town, gasoline consumption could be up to 20km per liter. Savvy Design is the result of collaboration with the British Lotus sports car.
Proton Savvy, although very economical mini cars and gasoline, were created with full force. When lauched full speed, capable of reaching top speed Savvy 170km/jam. Amazingly, Savvy able to move the transmission mode from manual to automatic and vice versa. The technology was named after AMT.
Proton production
Proton Savvy body wrapped by Galvanize steel 0.9 mm thick type L3 is able to protect the rider from danger of collision. Test body strength reaches 17.000n/mm. Savvy has the nickname of mini cars as tough as a bull. Because the strength of the body from the dangers of this conflict, the Proton Savvy gets international recognition Crash Safety Rules and Regulations that the Proton Savvy is a very safe vehicle for the rider.